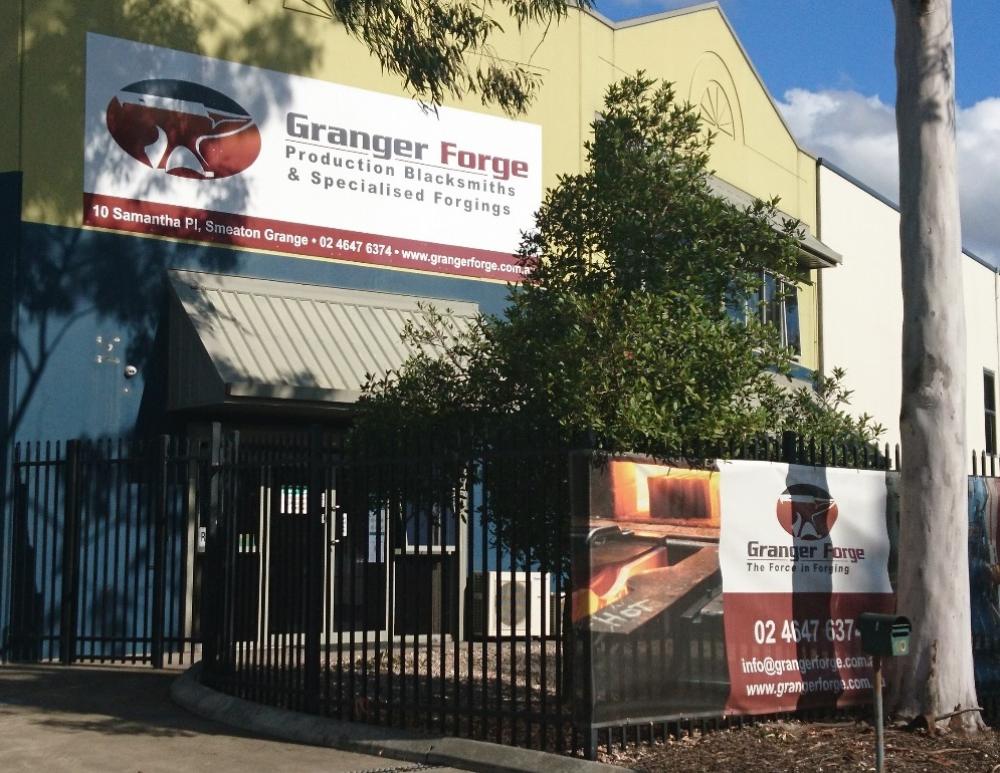 Granger Forge & Engineering was established by Tony Granger in 1985 and has remained a family owned, proudly Australian business. Since then Tony has fostered a dedicated team that produces specialised forging and metal fabrications.
Granger Forge has a wealth of expertise and pride ourselves as a leader in our industry. We are passing on this knowledge to the next generation of forgers and have trained many apprentices over the years, with our next apprentice commencing in 2022. Our purpose built factory is conveniently located in Smeaton Grange, just five minutes off the M5, and contains built-for-purpose machinery enabling us to offer an extensive range of services.
Blacksmithing might be considered a long forgotten talent, but historically towns that had blacksmiths were typically far more advanced, as they were able to create weaponry, armor, as well as agriculture equipment. These days, blacksmiths, like Granger Forge, make custom forged tools for various industrial and construction applications. These forged tools are far superior compared to mass produced tools, since they furnish durability and strength from the manufacturing process used, something often missing from mass produced tools.
We manufacture to ISO 9002 and the quality of our tools is guaranteed. We offer traceability for all materials and products produced, NATA testing if required, and Conformance Certificates if required.
Opening Hours:
Monday to Thursday 7.00am to 4.30pm
Friday 7.00am to 1.00pm and closed every second Friday. Further details can be found here.
Closed Saturday and Sunday