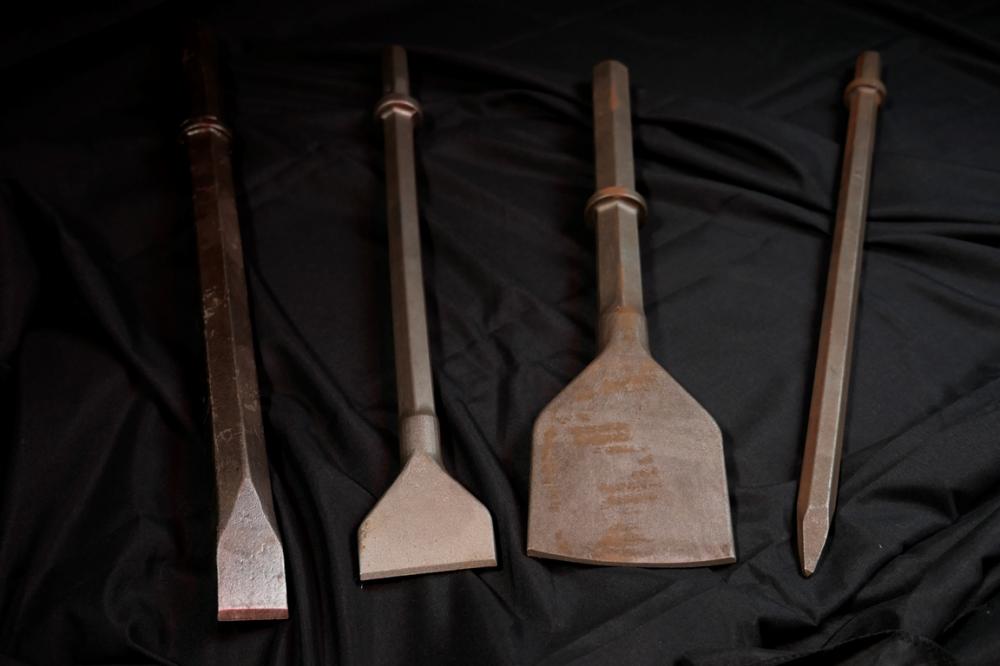 Granger Forge supplies forged and machined tools for use with pneumatic, hydraulic and electric hammers and breakers. These tools are designed to meet the harsh and rigorous conditions which exist in contracting, mining and civil engineering operations and can be made up to 6 meters in overall length. These tools are available as chisels, wide chisels, points, clay spades, asphalt cutters and tamping heads.
Made from Sheffield steel, these tools can be re-sharpened and heat treated again and again, until completely worn down, without fear of premature breakages due to the sharpening process.
If you can no longer source tools for your older hammers and breakers, we may be able to custom forge new tools for you, contact us for more info.
Check out our Contractors and Electric Tools Catalogue here
return